"Growing old is Predictable. Growing up is Optional."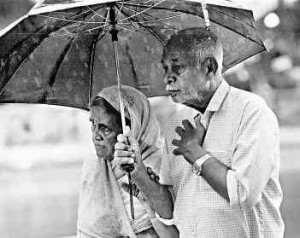 In the present times lots of old age homes have sprung up in India. The old age homes in India look after the senior citizens and cater to their needs and requirements. For many older people who don't have a roof over their heads or a place to call their own, Sachcha Manav Sewa Sansthan -supported old age homes & day care centers are safe havens where they can live their lives with dignity and interact with their peers.
A rising trend is being noticed among the urban elderly also, who move out of their homes and into habitats especially catering to their needs, in order to spend their later years in comfort. Ashram has started to address this need for age-friendly habitats, by building integrated housing and care facilities for the elderly.
It has been working towards helping transform old age homes into composite shelters which go beyond providing simply a roof and meeting the basic needs of the elderly. Sachcha Manav Sewa Sansthan have ashram / rooms for the old people in Ludhiana, Punjab.
Services Offered by Ashram for Old Aged People
Natural and Nutritious food: Free breakfast, lunch and dinner is provided. It can be sponsored by any donor.
Medical aid Aound the Clock: Visiting doctor on alternative days for routine checkup.
Well Trained Staff of many people to care the ailing inmates and people who need soulful healing touch.
Recreation arrangements: Spiritual healing, Yoga, Meditation and Music Therapy, Bhajan Mantra and Dance etc.
Final Cremation: Facility of Cremation of the deceased who stayed at the ashram according to their religion.
Restoration: We have helped many people to go back and live with their family and beloved ones.